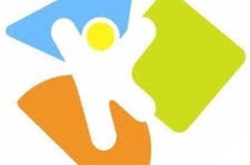 At Kids' Academy, students feel happy, secure and confident to explore, develop and stretch their imagination, while building a love for learning at our three distinctive nursery to primary school campuses. We are proud of our 19 years experience of in providing quality education and care.
​We aim to build the foundations for the leaders of tomorrow. We believe that preparing students for a rapidly changing world involves not only academics but also building, creativity, self-confidence and a passion for learning and exploring.
Our curriculum is based on the British Early Years Foundation Stage (EYFS) framework. The Early Years Foundation Stage framework leads to the British National Curriculum. We focus on a series of achievements and objectives, around which our themes and activities are structured.
Our highly qualified British teachers lead teams of experienced teaching assistants and nannies to provide personalised care and attention. Our child-focused environment is paramount for inspiring children to learn, whilst developing happy and positive relationships.
We are proud to offer excellent, stylish, and modern facilities at each of our campuses. STEM centres, football fields, basketball courts, sandpits, and swimming pools are just some of the resources we use to provide the freshest and most engaging learning environments.
Overview
Open Date/Hours :

8 AM - 4 Pm (Monday - Friday), 9 AM - 12 (Saturday)