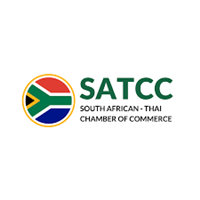 The Chamber undertakes a range of services and activities including:
Briefings: Either one on one or by small groups of members, for visiting Ministers, parliamentarians, business missions and individual businessmen or companies.
Site Visits: A programme of site visits to showcase South African expertise at work in Thailand and to promote the activities of members.
Speaker Programme: A series of breakfast briefings and luncheons, with speakers on both general and specific/technical topics.
Social Functions: Social networking gatherings on a regular basis.
SATCC Website: Provides information and contact points for members and other interested parties in Thailand and abroad.
The Chamber's membership comprises individuals, companies and businesses across a broad spectrum of industries and services. The Chamber is committed to the development of investment in Thailand. Membership of the Chamber is open to individuals or organisations wishing to develop and promote business relationships between Thailand and South Africa.
Membership
With the Board of Trade of Thailand and other foreign chambers of commerce, the SATCC maintains contact with institutions in Thailand such as the Board of Investment. It also has links with various business organisations in South Africa and works closely with the South African Embassy in Bangkok and the South African Trade Commission on policy and promotional issues, as well as specific matters such as the Ambassador's Provincial Visits Programme.