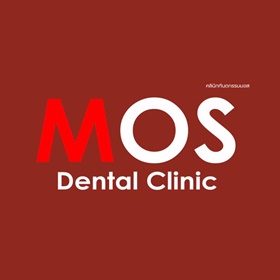 Welcome to MOS Dental Clinic,
In 2000, there was a little dental clinic with only two dental units, not even a panoramic radiography machine. Dr. Adisorn Hanworawong has been the first dentist. In a small clinic with limited resources, we were confident in our efficiency and high quality services which, in turn, made our patients trust us. Until now, dental clinics under the management by Dr. Adisorn have expanded to 20 branches, thanks to the word of mouth of our patients. At present, we have more than 70 dental chairs.
We offer the cutting edge technology in dental care, including multiple implant systems and professional tooth whitening equipments. We also carry digital X-ray units and CT-Scaners. More than 100 specialized dentists are taking turn in our clinics.
MOS is an abbreviation of Miracle of Smile. It derives from our belief that 'smile' is charming. Smiling from the inside out creates good personality which can lead you to be a successful person. MOS Dental Clinic not only takes care of your beautiful smile with healthy teeth, but also stands by you and helps you gain confidence from now on.
Overview
Open Date/Hours :

10 AM- 8 PM (Every day)