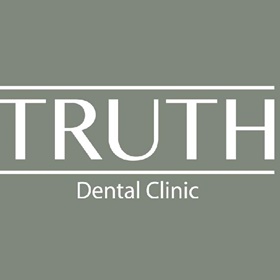 Our clinic is located on the 1st floor; Alma Link Building (behind Central Chidlom) and only five-minutes walk from BTS Chit lom Station. Truth Dental Clinic is designed with cozy and relax atmosphere but provides highest quality of dental equipment, technology, and sterilization. We have more than 20 dentists and specialists, covering from basic to comprehensive treatments.
All dental staffs are well trained and with long experiences in patient care. We are now open and would like you to experience the revolution of dental treatment services in Thailand. You will be impressed!!!
We created this place out of our passion as a dentist and our own experiences as a patient. Whenever we see a doctor for our own medical needs, we search for a doctor that will treat us as a fellow human being first and not just focus on whatever the medical issue is that day. This personal wish for ourselves has inspired us to create a place where all patients are treated like friends and family. Here at Truth, we've gathered a group of professionals who love to take care of patients.
Overview
Open Date/Hours :

10 AM - 8 PM (Monday - Friday), 10 AM - 7 PM (Saturday)